Real Estate
Being a resident of Key West since more than 2 decades, I understand the dynamics of Real Estate here. Buy or Sell, I provide end to end support in the process.

The process of buying or selling a home could be stressful & daunting but with the right approach, it doesn't need to be.

Backed by over 23 years of history and an extensive network of the Key's most experienced, knowledgeable, and acclaimed Agents and Property Managers, I am here to help make your journey the best experience of your life. Together, let's make this journey more constructive and cherishable.
Jeunesse
Jeunesse was founded in 2009 with a single product. Today, we are one of the fastest growing direct selling companies in the world, distributing our products in 45+ countries and making available more than 200 products to potential customers.

With more than 120,000 active distributors already helping people achieve real results, Jeunesse is one of the fastest-growing direct sales companies in the world.
Clean Queen
Your home is more than just a house; it's your sanctuary—a place where you can relax and unwind. A clean home makes life a little easier and can even help relieve stress. At Clean Queen, our cleaning services will enhance your living space by sharpening your personal environment so that you can enjoy life to the fullest. From dusted shelves and surfaces to meticulously cleaned floors, our team members work with you to create a clean space that fits your needs.
Jen and her team do a meticulous job cleaning our home while being conscious and caring of our items. Things are always put back in their correct place- which I've never had with a cleaning service before as I always have to go back and adjust- so this was a big plus for my OCD self 🙂 Our dog is usually home and they are sweet with her and clean around her. Jen has great management, communication and active listening skills in meeting and accommodating our cleaning needs.
Crew cleans thoroughly and efficiently!!! The Queen even rescued my dying orchid. They go above and beyond regular cleaning crews.
This was the best experience with a cleaning service ever. They are so great at what they do and very professional. They did such a wonderful job I get biweekly cleanings now.
A very professional service and the results are amazing. My house literally sparkled. When you see a cleaning girl turn the dining room chairs over, and clean the bottom of the feet of the chairs, you know you have a one in a million cleaning service. I can't rave enough.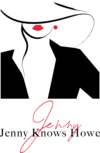 Follow Me On Social Media!